Shinery Illuminating Pom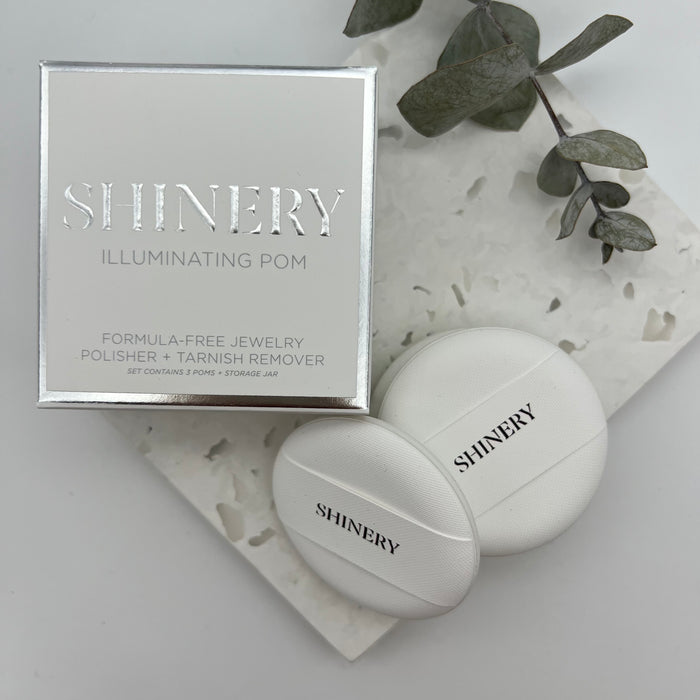 Remove tarnish, simply by buffing

CALLED THE MAGIC ERASER FOR TARNISH  –  This delicate jewelry polisher is your solution to tarnished or dull jewelry, especially sterling silver and gold. 
EASY TO USE  –  By simply rubbing the Pom on your jewelry, you can easily remove tarnish, buff, and polish metal so that it shines like new.
THE DIFFERENCE  –  The Illuminating Pom is formula-free, non-toxic, and uses a sponge-like, high-performance material to maximize the absorption of dirt, oil, beauty buildup and other residues when rubbed on jewelry. 
The Illuminating Pom contains 3 poms in a chic and convenient storage jar for at home or on-the-go.